President, Caroline Stanton (cstanton7@gatech.edu)
About Me: Caroline is a fourth year Civil Engineering student from McKinney, Texas. This year will be her second year as an officer and fourth year as an ASCE member. As president she hopes to help improve organization, promotion, and participation for ASCE. Personally, she also hopes to contribute to the Steel Bridge project again. Caroline is extremely excited to be taking on a larger role as she thinks ASCE is a fantastic organization that really helps students network with companies and create meaningful connections with fellow CEE students. During this past summer Caroline interned at Kimley Horn with their structures group, which she really enjoyed. In her free time, Caroline enjoys participating in intramural sports, going hiking, and exploring Atlanta. She is looking forward to a great year with ASCE!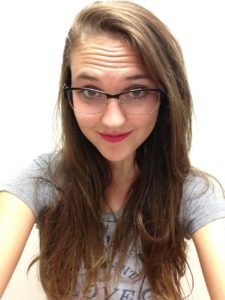 [SPACE]
Vice President of Meetings, Juwon Drake (jdrake30@gatech.edu)
About Me: Juwon is a fifth year civil engineering student who isn't really sure when he's going to graduate, but life's about the journey, right? This is his fourth year as a civil engineering student and he loves anything transportation related. Last summer, he interned at Moffatt & Nichol in Atlanta with their transportation team. This is his first year being more involved in ASCE, although he did go to conference last year and had a blast, and he hopes that he can make our lunch meetings even more enjoyable and informative. Juwon is minoring in Korean and he enjoys traveling, eating, learning languages, and experiencing new things.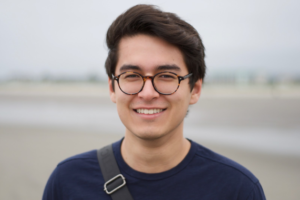 [SPACE]
Vice President of Membership, Sam Dennard  (sdennard8@gatech.edu)
About Me: Sam is a senior who will be graduating in May 2018 with a B.S. in Civil Engineering. He has been involved in ASCE since transferring to Georgia Tech in 2015, participating and volunteering in many of the chapter's activities including the ASCE Career Fair and the Concrete Canoe Team. Sam enjoys helping people; he is looking forward to addressing the needs of the student members and working to ensure that they enjoy all the benefits of belonging to the Georgia Tech Chapter of ASCE.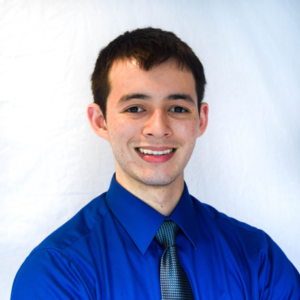 [SPACE]
Treasurer, Mihai Mavrodin  (mmavrodin3@gatech.edu)
About Me: Mihai is a fourth year Civil Engineering student from Boca Raton, Florida and this will be his fourth year in ASCE. He is going to graduate May 2018 and is in the BS/MS program, so he will be receiving his master's degree in structural engineering the following year. Last year, he was the steel bridge captain, and gained experience by working closely with the treasurer on the project's budget. As Treasurer, he will make sure that ASCE's funds are used effectively so ACSE can host as many events as possible for its members.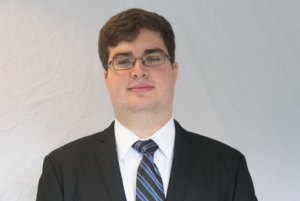 [SPACE]
Secretary, Ramiro Santana (rsantana15@gatech.edu)
About Me: Ramiro is a fifth year Civil Engineering student from Guaynabo, Puerto Rico who will be graduating in May 2018. As Secretary of the ASCE, he hopes to maintain an active role in communication between the members of the executive board and its members. During his free time, he enjoys watching documentaries and movies, playing basketball, reading books (preferably non-fiction), participating in community service events, and cheering for the Yellow Jackets at Bobby Dodd. Feel free to reach out to him with any inquiries! (It does not have to be entirely ASCE related!)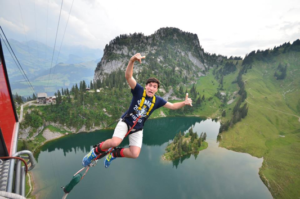 [SPACE]
Social / Philanthropy Chair, Garrison Ushery (gushery3@gatech.edu)
About Me: Garrison is a senior graduating with a B.S. in Civil Engineering this upcoming May. Garrison is a transfer student from the University of West Georgia where he was a student athlete. He transferred to GT in Spring 2016 and he has been apart of ASCE ever since. He is very excited about his new position as ASCE's Social Chair. Garrison has participated in Steel Bridge and attended the ASCE Carolina Conference. He is looking forward to bringing together other organizations from different cultural backgrounds together this year. Garrison is also a member of Alpha Phi Alpha Fraternity, Inc.
[SPACE]
Conference Chair, Alesa Stallman (alesastallman@gatech.edu)  
About Me: Alesa will be graduating with a B.S. in Civil Engineering in December but sticking around at Tech for a Master's with a concentration in structural engineering.  While this is only her second year as an active ASCE member, she is excited to hold the position of Conference Chair.  She hopes to help form engineers both passionate about what they study and eager to solve the problems posed to the fields of civil and environmental engineering.  Last year, she gained experience helping the Concrete Canoe Team and served as lead for one of the smaller side competitions at conference.  Outside of academics, Alesa enjoys swing dancing, growing in her faith, and gaining real-world experience through part-time work at a structural engineering firm.  Feel free to introduce yourself and get to know her, as she hopes she can be a resource to those around her.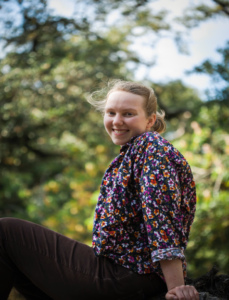 [SPACE]
Concrete Canoe Co-Captain, Michael Waters (mwaters31@gatech.edu)
About Me: Michael is a fourth year Civil Engineering Student from Marietta, Georgia. He has been a member of ASCE for four years and has been involved with Concrete Canoe for three years.  He is excited and eager to implement some new ideas into the canoe design this year, and encourages every student to get as involved as possible with ASCE (but specifically Concrete Canoe).  Besides Canoe, Michael enjoys hiking and camping, trivia, and watching a movie or two with friends.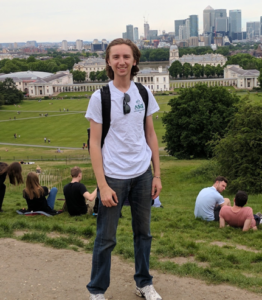 [SPACE]
Concrete Canoe Co-Captain, Thomas Teichmann (t.s.t@gatech.edu)
Steel Bridge Captain, Mihai Mavrodin